#UniteToPrevent is a multimedia campaign raising awareness of the continuing need to act safely, together, to stop the spread of COVID-19.
The #UniteToPrevent campaign is supported by the Cura Foundation, an organization with a mission to improve human health globally. Cura facilitates partnerships and collaboration while encouraging holistic approaches to health and advancing the development of breakthrough medical technologies and preventative measures. #UniteToPrevent has been circulated in the U.S. with people seeing or hearing it more than 500 million times. The campaign together with Fifth International Vatican Conference co-hosted by Cura will help us continue the fight against COVID-19.
ABOUT THE CONFERENCE
Fifth International Vatican Conference: Virtual Proceedings | May 6-8, 2021
Organized in partnership between the Vatican's Pontifical Council for Culture, the Cura Foundation and the Science and Faith (STOQ) Foundation, the Conference brought together the world's leading physicians, scientists, leaders of faith, ethicists, patient advocates, policymakers, philanthropists and influencers to engage in powerful conversations on the latest breakthroughs in medicine, health care delivery and prevention, as well as the anthropological outcomes and the cultural impact of technological advances.
Together we focused on advances in medical innovation and the creation of healthier communities and sought to catalyze new, interdisciplinary approaches and partnerships to improve health and wellbeing, as well as understand human uniqueness. The 2021 event was moderated by renowned journalists, who explored the role of religion, faith and spirituality, and the interplay of the mind, body and soul–and, ultimately, searched for areas of convergence between the humanities and the natural sciences.
Together we will continue to #UniteToPrevent and #UniteToCure.
Read More >>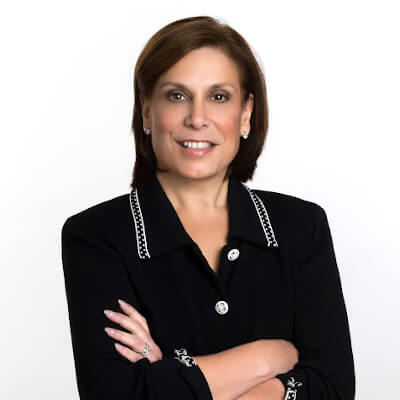 Robin L. Smith, MD
Founder and President, Cura Foundation
Robin L. Smith, M.D., MBA, is a business leader, entrepreneur, medical doctor and philanthropist. She received her Bachelor of Arts degree from Yale University and her M.D. degree from the Yale School of Medicine. Dr. Smith holds an MBA degree from the Wharton School of Business and completed the Stanford University Directors Program. In 2019, Dr. Smith received an honorary Doctor of Science degree from Thomas Jefferson Medical College. She is a trailblazer in the fields of regenerative medicine and predictive analytics and has focused on turnarounds, M&A and disruptive innovations driving interest and growth.
Dr. Smith is the founder, president and chairman of the board of the Cura Foundation and Stem for Life since 2007. She is also vice president and director of the Science and Faith (STOQ) Foundation at the Vatican. Dr. Smith is a member of the executive board of trustees of Sanford Health, the board of overseers of the New York University Langone Medical Center in New York, and a board member of the Alliance for Cell Therapy Now and OPA Health and is active in the NFL Alumni Association's Regenerative Medicine and Cell Therapy initiative. Dr. Smith previously served on the Sanford Health's International Board, the board of trustees of the New York University Langone Medical Center, was chairman of the board of directors of the New York University Hospital for Joint Diseases and served on the board of the Alliance for Regenerative Medicine (ARM) Foundation.
Dr. Smith also has extensive experience serving on the boards of directors and board committees of multiple public companies. She currently serves on the boards of directors of Celularity Inc (NASDAQ: CELU), a Celgene spin-out focused on cancer and regenerative medicine, the newly formed SPAC Western Acquisition Ventures Corp.(NASDAQ: WAVS), as well as private companies Spiritus Therapeutics and Vcinity Inc.
Dr. Smith co-authored "Cells Are the New Cure" (2017) and "The Healing Cell: How the Greatest Revolution in Medical History Is Changing Your Life" (2013). She was appointed as clinical associate professor, Department of Medicine at the Rutgers New Jersey Medical School in 2017. She has also been widely recognized for her leadership in health care and as a female entrepreneur. Most recently, Dr. Smith received the Regenerative Medicine Foundation (RMF) 2019 Stem Cell and Regenerative Medicine Action Award for International Diplomacy in 2019 and the 2018 HEALinc Future Health Humanitarian Award, the Business Intelligence Group's Woman of the Year Award in 2018 and the 2018 Gold Stevie® Award for Woman of the Year – Government or Non-Profit. In April 2016, Pope Francis conferred Dr. Smith as Dame Commander with Star of The Pontifical Equestrian Order of Saint Sylvester Pope and Martyr. In May 2017, she was awarded the Lifetime Achievement in Healthcare and Science Award by The National Museum of Catholic Art and Library.
Links: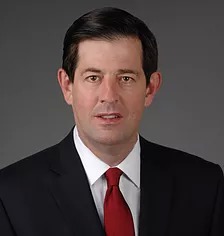 Steven G. Martin
Trustee, Cura Foundation
Mr. Steven Martin is the Managing Member and a founder of Aspire Capital Fund, LLC a Chicago-based investment fund started in 2010 which has invested over $250 million in small emerging growth companies. Aspire Capital is focused on investing in life science companies and promoting early stage clinical development of cellular therapies and regenerative medicine. Mr. Martin has thirty years of legal and financing experience and has funded or committed to fund over $1.5 billion in investments. During his career, Mr. Martin has invested in hundreds of development-stage companies and many emerging cell therapy companies catalyzing their growth.
​In 1999, Mr. Martin also founded Fusion Capital, a private investment fund which over ten years funded small emerging growth companies with a focus on life science companies. Prior to Fusion Capital, Mr. Martin was a partner at the Chicago law firm of Katten Muchin Rosenman LLP. As an attorney, Mr. Martin represented institutional investors and companies in highly complex financings as well as venture capital and private equity transactions.
Mr. Martin received his Juris Doctor degree with honors from Northwestern University School of Law. Mr. Martin graduated with high honors from the University of Michigan with a Bachelors of Business Administration, concentrating in finance.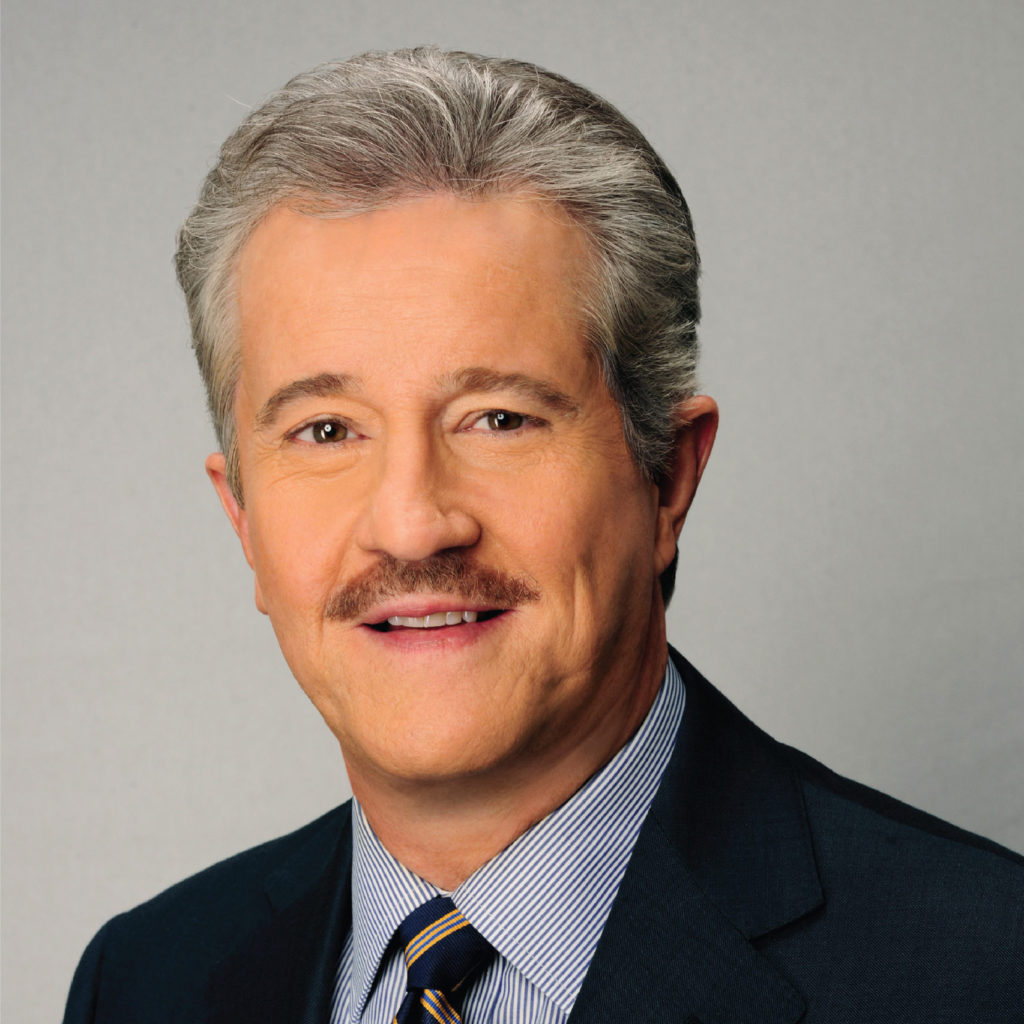 Max Gomez, PhD
Trustee, Cura Foundation
Senior Medical Correspondent, CBS2 New York
One of TV's most respected medical journalists, Dr. Max Gomez has produced award-winning health and science segments for network stations in New York and Philadelphia. Dr. Max has reported for "Dateline," "The Today Show" and "48 Hours." He is currently the senior medical correspondent for WCBS, the flagship CBS network station in New York.
Over nearly four decades, he's earned nine Emmy® Awards, three New York State Broadcasters Association awards and UPI's Best Documentary award.
In addition to NYC's "Excellence in Time of Crisis" for his September 11 coverage, Dr. Max has been singled out nationally for special award recognition by the Leukemia and Lymphoma Society and The National Marfan Foundation. He was also named the American Health Foundation's Man of the Year. And in recognition of his years helping viewers understand and navigate complex scientific developments in healthcare, the College of Optometry of the State University of New York awarded Dr. Max an honorary Doctor of Humane Letters degree.
Dr. Gomez has served on the national board of directors for the American Heart Association, the Princeton Alumni Weekly, and Partnership for After School Education. He has chaired the national communications committees for the American Heart Association and the American Association for the Advancement of Science.
Dr. Max is the co-author of "Cells are the New Cure – The Cutting-Edge Medical Breakthroughs that are Transforming Our Health," "Our Stem Cells – The Mysteries of Life and Secrets of Healing" and "The Prostate Health Program: A Guide to Preventing and Controlling Prostate Cancer."
Dr. Max is an honors graduate of Princeton University, received his Ph.D. in neuroscience from the Wake Forest University School of Medicine and was a U.S. National Institutes of Health postdoctoral fellow at Rockefeller University.