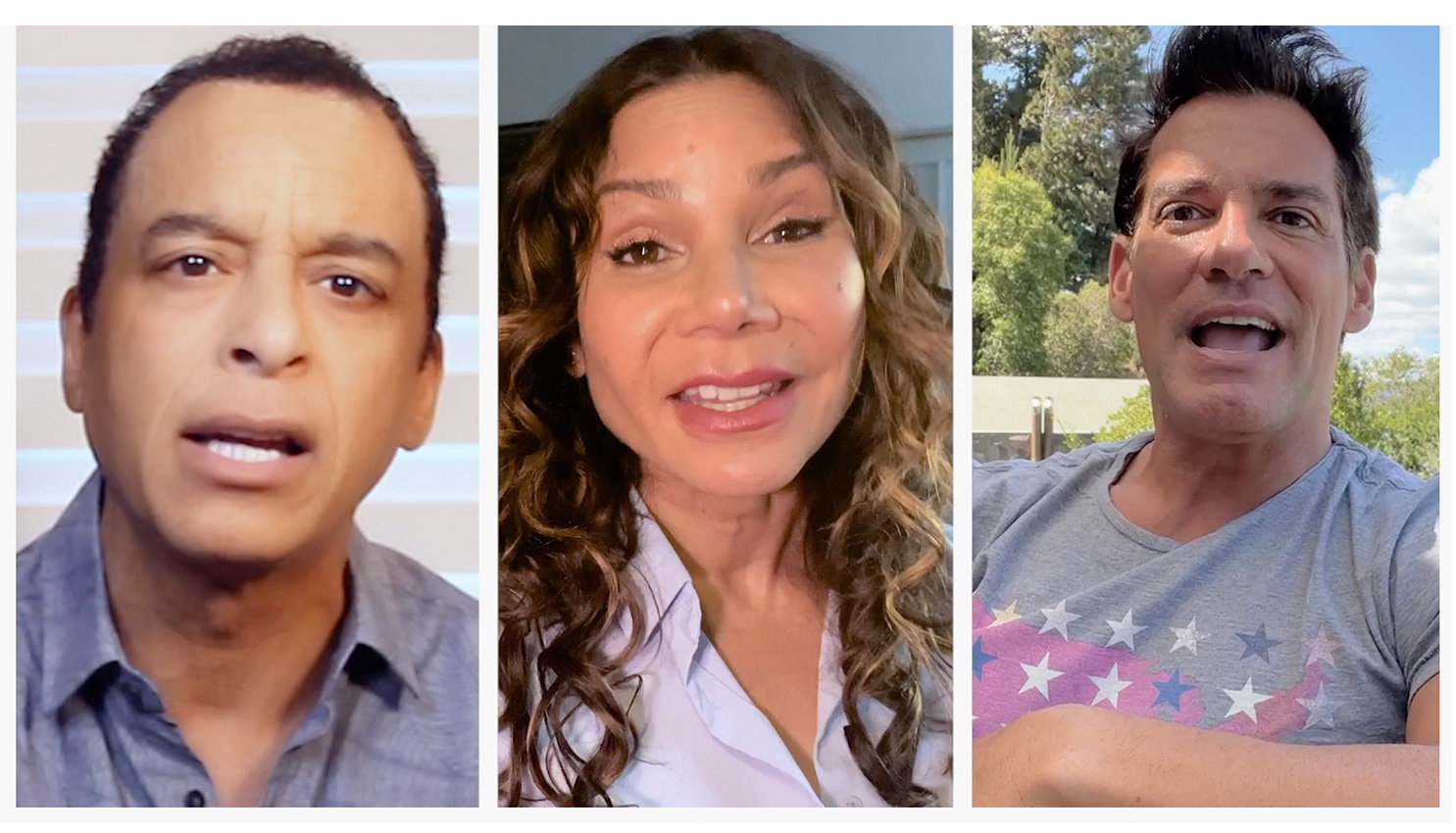 Daphne Rubin-Vega, Cristián de la Fuente, Jon Secada
WATCH NOW
La Comunidad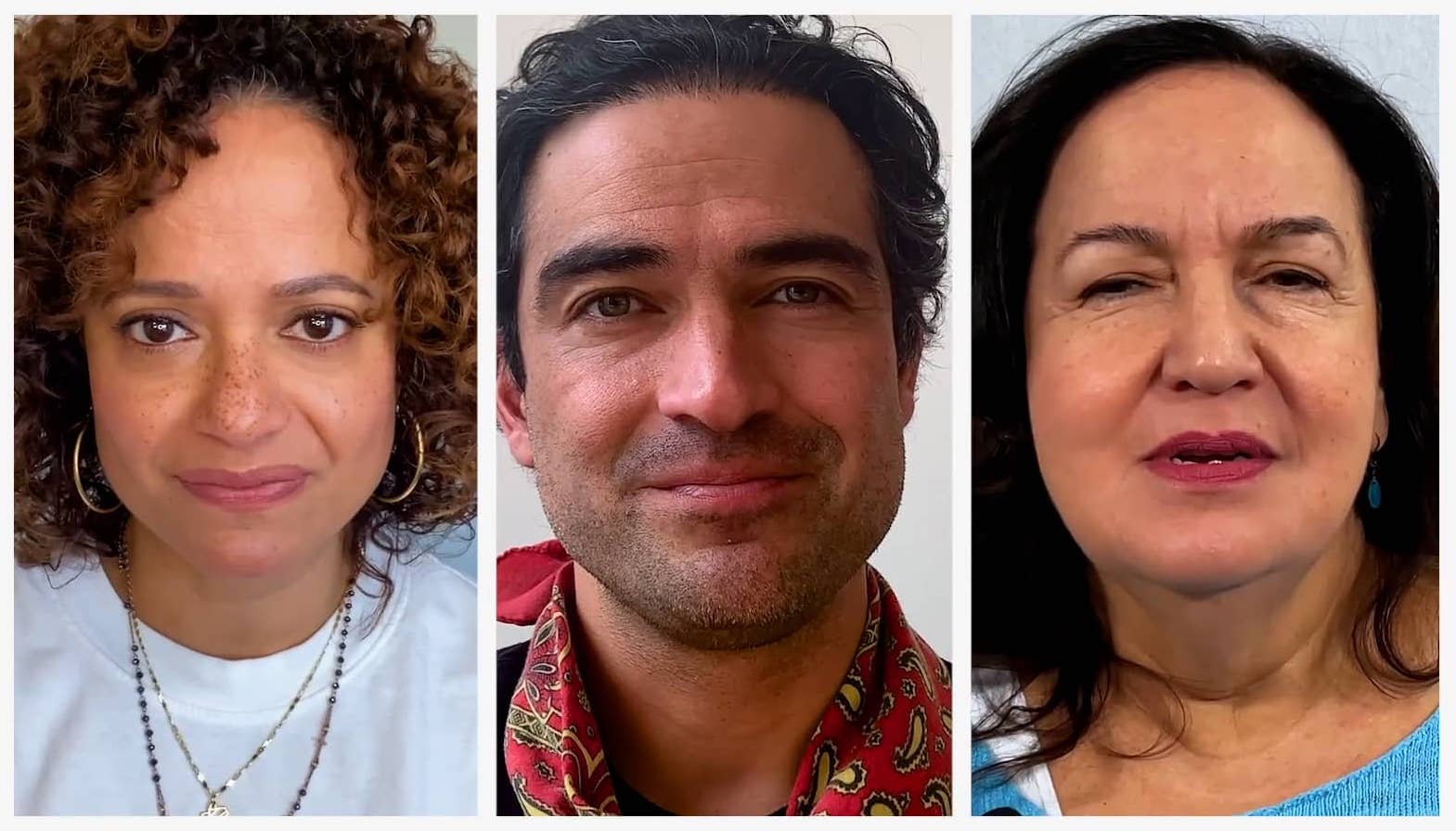 La Familia:
WATCH NOW
Alfonso Herrera, Olga Merediz, Judy Reyes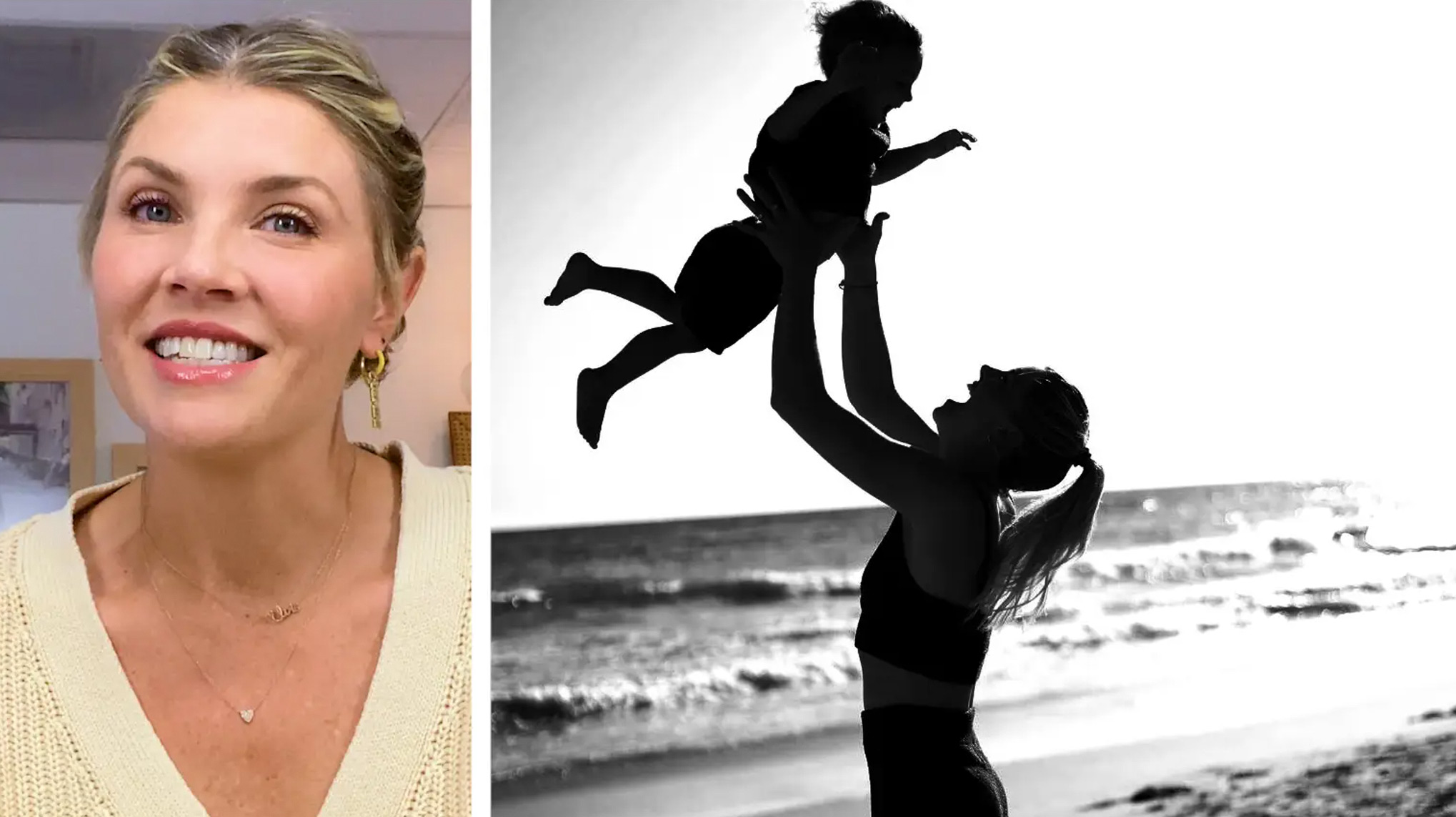 MY BIGGEST LIGHT:
WATCH NOW
AMANDA KLOOTS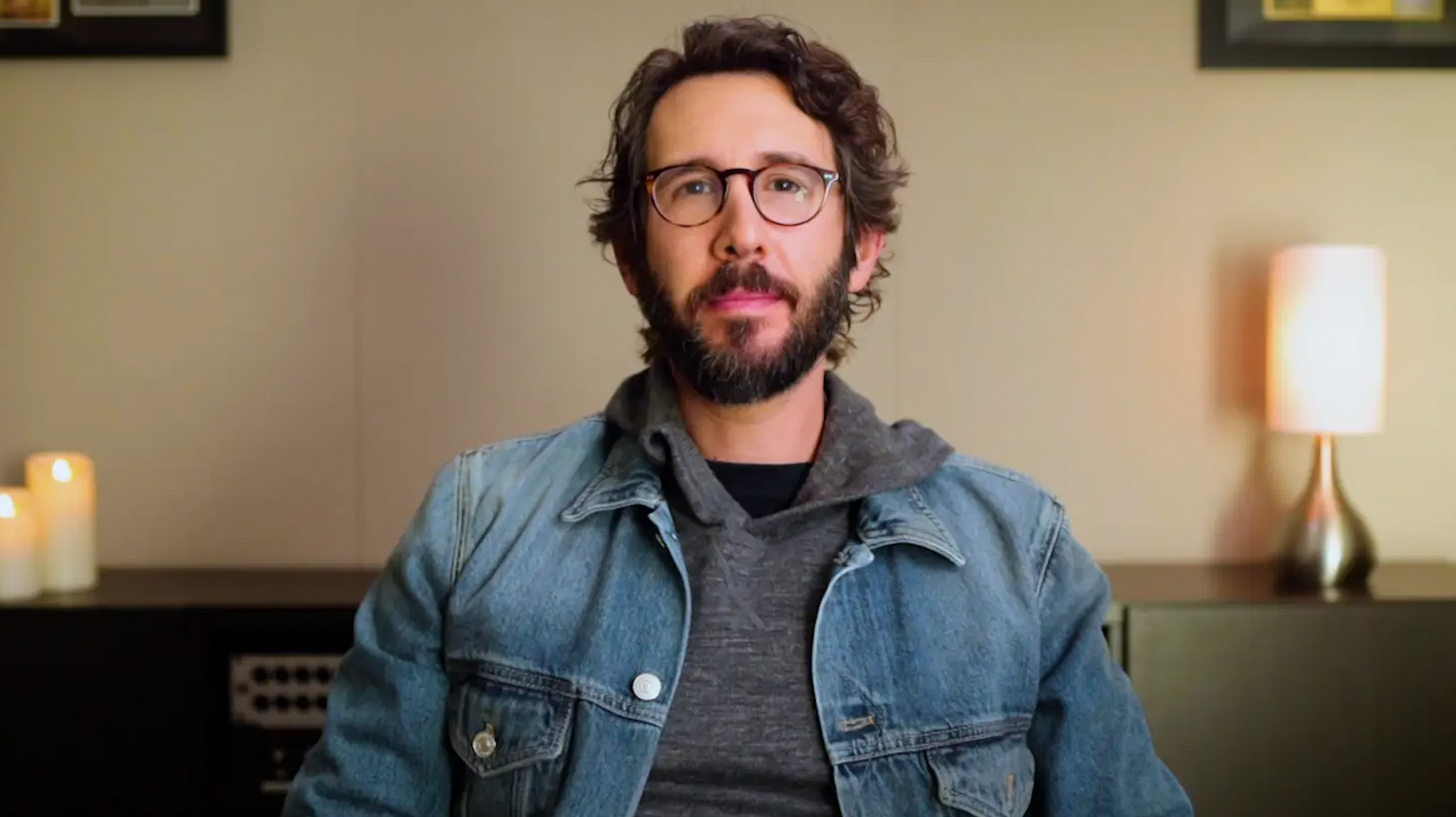 THE SOUNDTRACK OF OUR LIVES:
WATCH NOW
JOSH GROBAN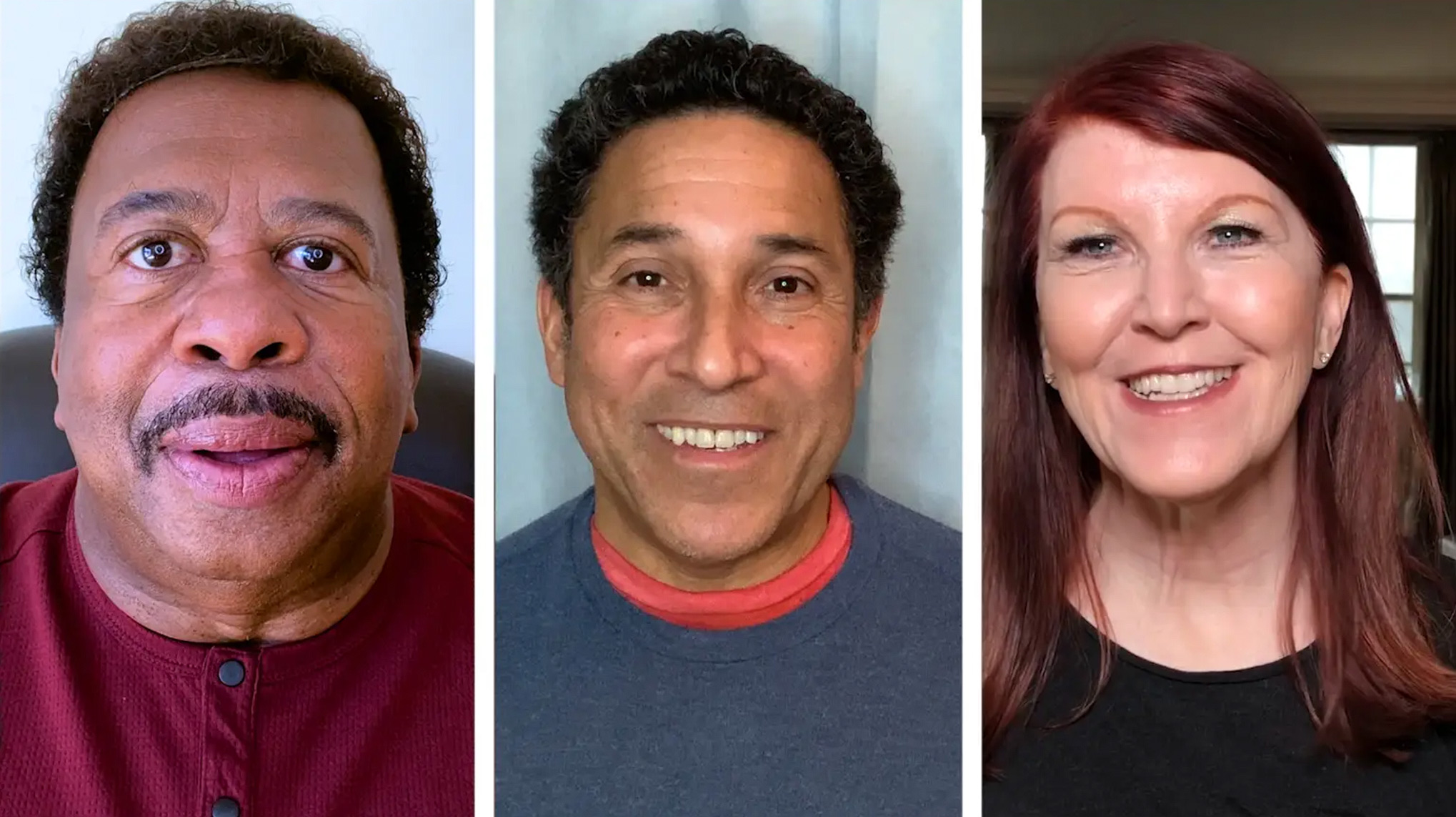 BACK TO THE WORKPLACE:
WATCH NOW
KATE FLANNERY, OSCAR NUÑEZ, LESLIE DAVID BAKER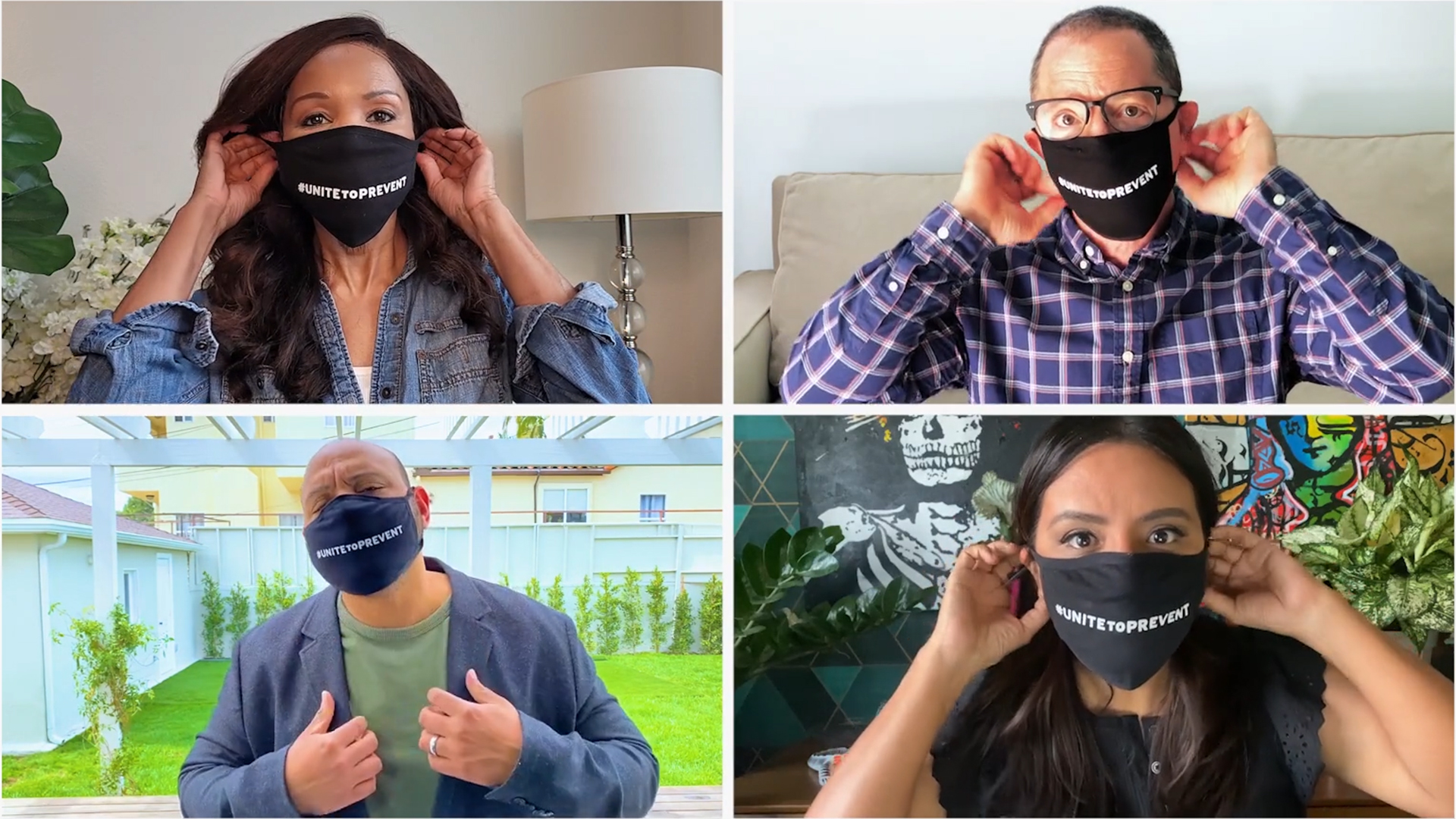 COMMON GROUND:
WATCH NOW
JOSH MALINA, ELISE NEAL, CRISTELA ALONZO, COLTON DUNN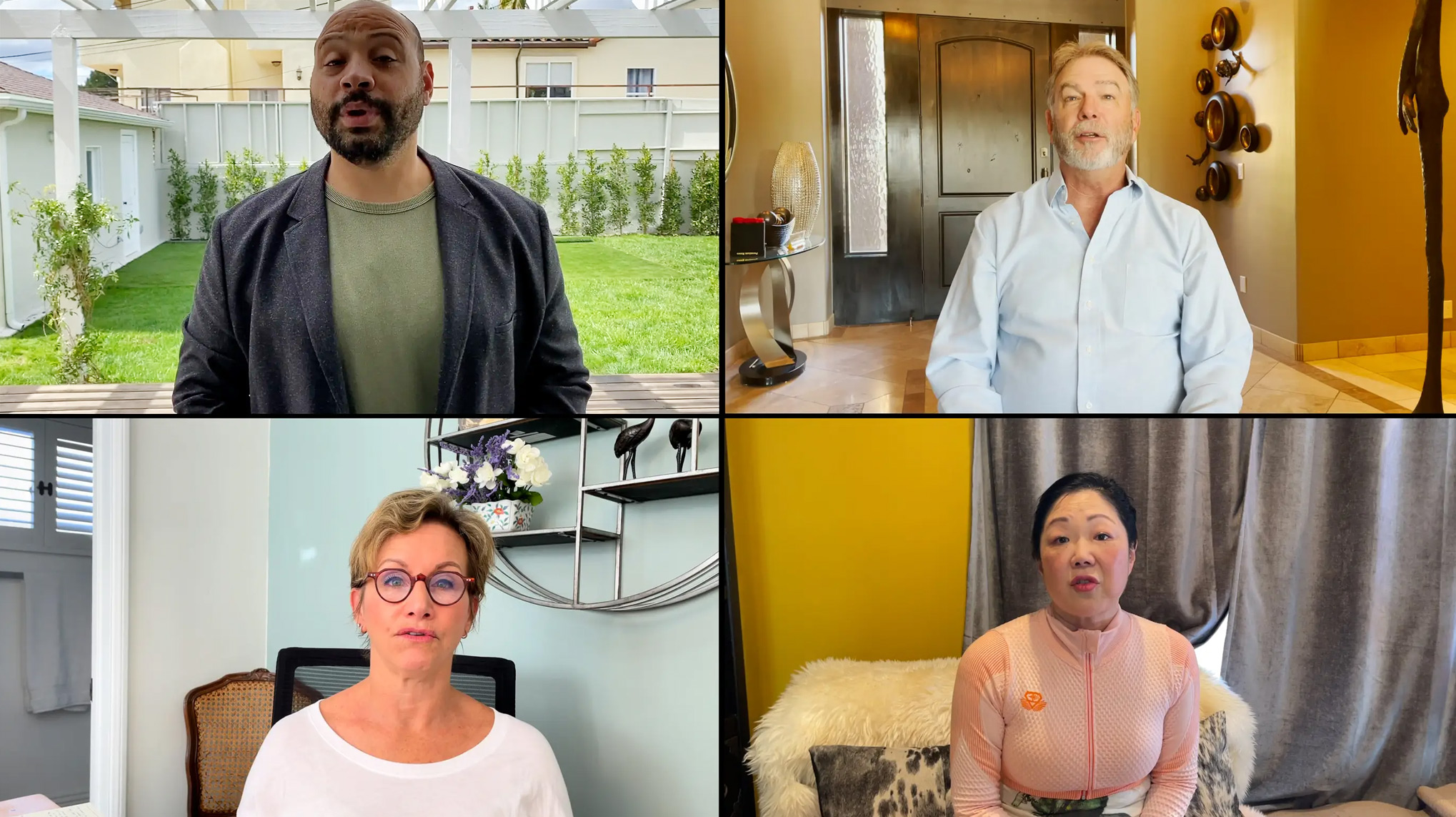 WHAT I WANT
WATCH NOW
MARGARET CHO, LONI LOVE, ROSS MATHEWS, BILL ENGVALL, GABRIELLE CARTERIS, DAN BUCATINSKY, BERNIE WILLIAMS
#UNITETOPREVENT ES UNA CAMPAÑA MULTIMEDIA CUYO FIN ES GENERAR CONCIENTIZACIÓN SOBRE LA CONTINUA NECESIDAD DE ACTUAR DE FORMA SEGURA Y EN CONJUNTO PARA DETENER LA PROPAGACIÓN DE LA COVID-19.
La campaña #UniteToPrevent cuenta con el apoyo de Cura Foundation, una organización cuya misión es mejorar la salud humana a nivel mundial. Cura apoya y facilita las asociaciones y la colaboración. A la vez, también fomenta enfoques holísticos de salud y el avance del desarrollo de tecnologías médicas innovadoras y medidas preventivas. La campaña ha circulado en los EE. UU., donde su población la ha visto o escuchado más de 500 millones de veces. Por eso, nos ayudará a continuar la lucha contra la COVID-19.
RESPUESTAS A SUS PREGUNTAS SOBRE LA COVID-19.
A medida que la pandemia de la COVID-19 continúa afectando nuestra vida diaria, es importante conocer las herramientas, como vacunas, refuerzos y tapabocas, que pueden ayudarnos a protegernos. Puede consultar esta página para conocer actualizaciones y respuestas a las preguntas frecuentes sobre las vacunas, respaldadas por datos científicos.
PREGUNTAS FRECUENTES
¿Necesitas Ayuda?
Llame al 866-488-7379 para obtener asistencia en inglés, español y portugués. La línea de ayuda es operada por el Consejo Nacional Hispano sobre el Envejecimiento (NHCOA). Los conectores comunitarios de NHCOA pueden ayudarlo a acceder a recursos y programas locales y pueden ayudarlo a registrarse para recibir la vacuna. Para mayor información por favor visite www.nhcoa.org o llame al 866-488-7379.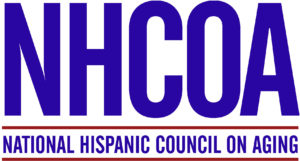 Done ahora y apoye la campaña #UniteToPrevent para mejorar la salud, aumentar la equidad en la salud y reducir las disparidades sociales en la salud