What I Want: Margaret Cho, Loni Love, Ross Mathews, Bill Engvall, Gabrielle Carteris, Dan Bucatinsky, Bernie Williams
Celebrities including Margaret Cho, Loni Love, Ross Mathews, Bill Engvall, Gabrielle Carteris, Dan Bucatinsky, and Bernie Williams ask viewers what they want for their families and the world as we collectively start to move past COVID-19. They emphasize that we must all work together to keep moving forward and to not let our guard down.
Together we can unite to prevent. Stay safe and keep the mask up.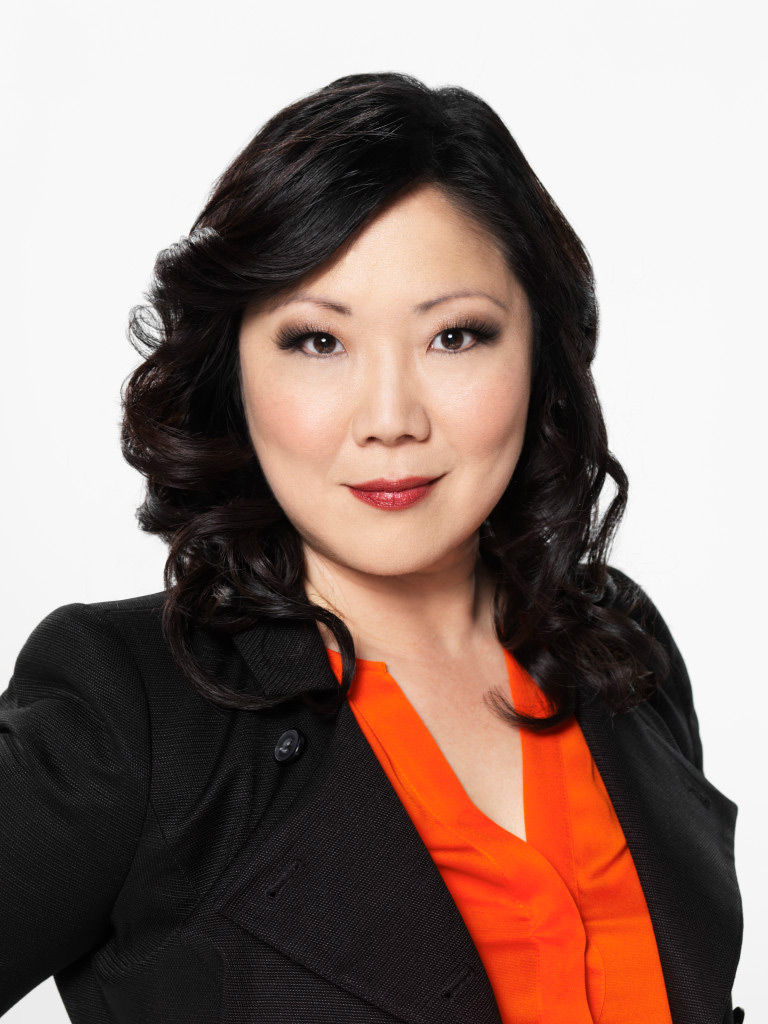 Margaret Cho
Five time Grammy and Academy Award ("Over The Moon"), Golden Globe ("Over The Moon") & Emmy (30 Rock) nominated comedian/actress Margaret Cho continues her wildly popular "Fresh Off The Bloat" tour in 2021.  Margaret was awarded the 2020 Wowie (World of Wonder) trophy for Outstanding Comedian, currently stars in Netflix's first animated movie, "Over The Moon" with Ken Jeong & Sandra Oh, has appeared on NBC's long-running drama series "Law & Order:SVU" and stunned America by singing her way through the wildly popular break-out hit show The Masked Singer. Cho was named one of Rolling Stone magazine's 50 Best Stand-Up Comics of All Time (Rolling Stone HERE) while CNN chose her as one of the 50 People Who Changed American Comedy (CNN HERE ) .  She has received rave reviews for her latest tour with the Chicago Tribune saying "Be it on-screen ("30 Rock," "Drop Dead Diva") or on stage, Margaret Cho has been one of the most exciting, unpredictable stand-up comics working for some time, and that hasn't changed in 2019. If anything, the Asian-American female comedian's voice has become more valuable than ever, given today's social climate, and Cho's material remains just as compelling, thanks in part to—and sometimes in spite of—her unapologetic delivery."
"Fresh Off The Bloat" has traveled worldwide and is certainly her sickest stand-up comedy show to date. A pioneer amongst women in comedy, Margaret doesn't take anything for granted as she continues to tackle difficult subjects with sensitivity and her razor sharp insight with her takes on addiction, abuse, activism and Asianness. It's all about the politics of disgust and what is disgusting about politics. Aptly titled, "Fresh Off  The Bloat," Margaret says, ""Fresh Off The Bloat" is my sickest show to date.  My grandmother said "You look like bloated as if you've been found dead in a lake after several days of searching." Koreans are the most savage of all the Asians. My new show is all about being fresh off drugs and drinking and suicide and coming back to life – finally fished out of the river Styx. It's meta. It's magical. It's me."
Additionally, Margaret's podcast – The Margaret Cho – where each week she interviews people YOU KNOW (Jonathan Van Ness, Kat Von D, Emily Hampshire, Belinda Carlisle, Kathy Griffin, Quentin Tarantino) and people she thinks YOU SHOULD KNOW (Elyse Cizek, Rebekah Gregory, Maysoon Zayid),if you don't already is heading into season 2 with a brand new focus with The Margaret Cho- Mortal Minority.
On April 1,The Margaret Cho is returning with a special second season titled – Mortal Minority. Join Margaret Cho and guests as they unpack historic crimes like the 1871 Chinatown Massacre or the Fortune Teller Murders  that unfortunately paved the way for the modern crimes we see today. Margaret will also discuss ways you can help combat hate and misinformation.
Presented by new female-led podcast network Earios, in partnership with podcast company Acast.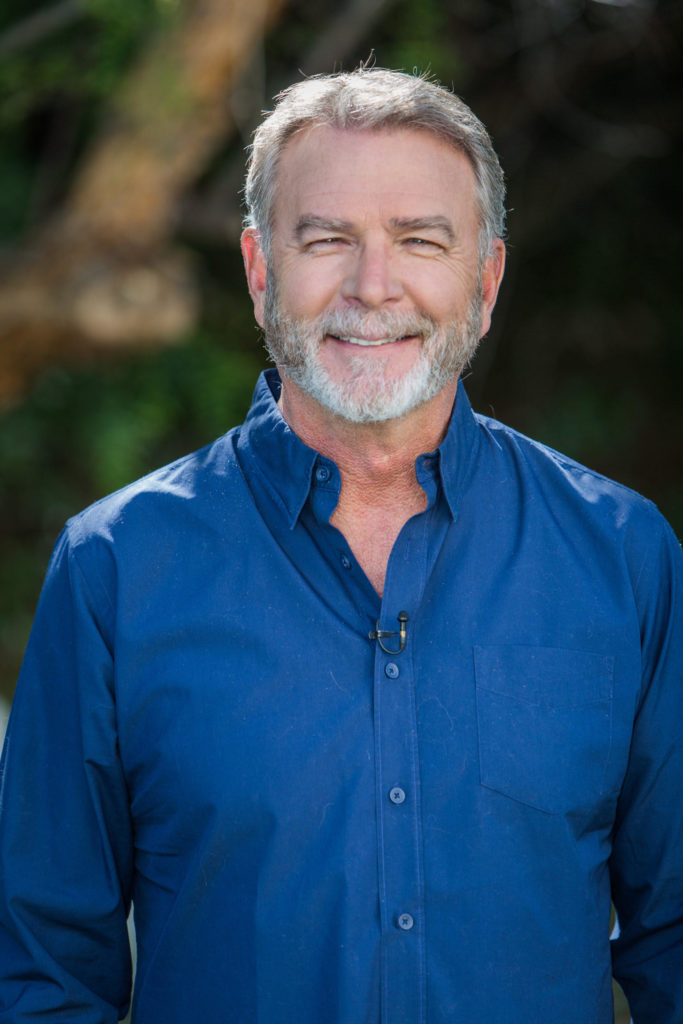 Bill Engvall
Bill Engvall is a Grammy nominated, multi-platinum selling recording artist and one of the top comedians in the country.  Bill can regularly be seen in a recurring role on the Fox comedy series Last Man Standing playing Reverend Paul.  The Tim Allen series is airing its final season now.
He was recently awarded "Casino Comedian" of the year at the 2019 Casino Entertainment Awards in Las Vegas, NV. He is currently on tour and since 2016, Bill has hosted a weekly podcast "My 2 Cents" with PodcastOne which offers his funny, thought-provoking and unique perspective on just about everything. Bill's latest comedy special "Just Sell Him For Parts" is currently available on VUDU streaming service.In addition to acting and stand-up Bill is also the spokes person for the insurance company Health Markets.
Bill recently wrapped production on A New Seasonwhere he reprises his role of Coach Z, from Catching Faith in 2015. He also had a role in the thriller, Monster Party, where three teenage thieves infiltrate a mansion dinner party secretly hosted by a serial killer cult for the social elite. Bill has been a contestant on numerous game shows including Hollywood Game Night, Celebrity Family Feud andFunny You Should Ask. He was also guest starred on Problematic with Moshe Kasher on Comedy Central.Bill also starred in the 2016 movies Wish for Christmasand thriller The Neighbor.
Bill was a contestant on season 17 of ABC's Dancing with the Stars, and as a fan favorite, he made it to the finals. Bill lent his voice to the animated comedy series Bounty Hunters, which aired on CMT. He previously starred in, and executive produced, the TBS sitcom The Bill Engvall Show. Bill was part of the enormously successful Blue Collar Comedy concert films, which sold over 9 million units and received a Grammy nomination.  He also starred on the WB's hit sketch comedy show Blue Collar TV and in several solo specials for Comedy Central. In 2012 he reunited with Jeff Foxworthy and Larry the Cable Guy on the Them Idiots Whirled Tour, which aired as a special on CMT.
Bill's first album, Here's Your Sign, is certified platinum and held the #1 position on the Billboard Comedy Chart for 15 straight weeks. His second album, Dorkfish, also debuted at #1 on Billboard's Comedy Chart, as did his subsequent comedy albums. Bill has written several books, including his 2007 autobiography Bill Engvall –Just A Guy.
A native of Galveston, Texas, Bill moved to Dallas and worked as a disc jockey with plans of becoming a teacher.  While in a nightclub one evening, he tried his hand at stand-up comedy and found that making people laugh was truly his forte.  Soon after, he moved to Los Angeles and went on to star in the Showtime special, A Pair of Joker's, hosted A&E's Evening at the Improvand appeared on The Tonight Show and Late Show with David Letterman.  In 1992, Bill won the American Comedy Award for "Best Male Stand-up Comedian."   He appeared in several episodes of Designing Women and co-starred in Delta and The Jeff Foxworthy Show.  Bill resides in Southern California with his family. More information is available at www.billengvall.com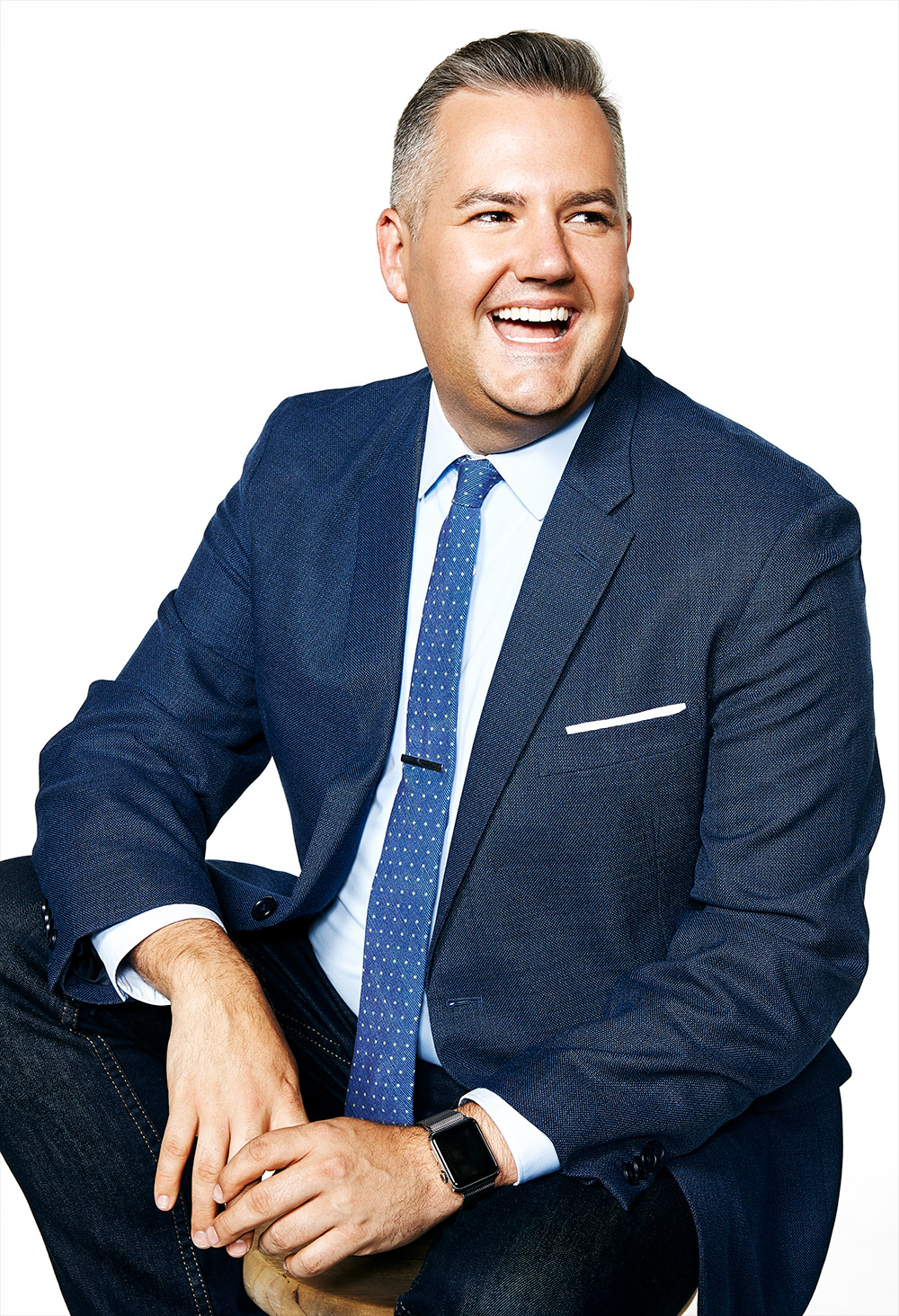 Ross Matthews
Since 2001, Ross Mathews has traveled the world and established himself as one of the most in-demand television personalities, hosts and pop culture experts in the entertainment arena today.  Endearing and witty, undeniably funny and one of the hardest working people in show business, Mathews has won the hearts of millions of Americans since his television debut — as a correspondent for "The Tonight Show with Jay Leno."  Today, Mathews is currently a daily regular on "The Drew Barrymore Show" and can be seen as a judge on VH1's critically acclaimed, award winning series "RuPaul's Drag Race."  Mathews, along with RuPaul, Carson Kressley, and Michelle Visage leave fans wanting more each week with their rapid-fire quick wit, impeccable sense of style and signature sass, as they decide who will stay, lip-synch for their life or "Sashay Away."  In 2019, the reality competition franchise secured a staggering 14 Emmy nominations, a record for both the network and the "Drag Race" brand. 
In September 2018, Mathews launched Ross Mathews' Dragtastic Bubbly Brunch, a weekly brunch event in Los Angeles, specially curated and featuring top Drag Queens from "Drag Race," and sometimes a special appearance by Ross himself, in a fabulously unique interactive event to rival all other LA brunches. Since then the brunches have traveled across 12 cities in the United States including Chicago, New York, Seattle and Columbus, Ohio to name a few.
When he isn't working on TV and producing events, Mathews can be found in the studio recording his weekly top-rated podcast "Straight Talk with Ross Mathews."  The podcast debuted in 2014, and offers fans new episodes weekly showcasing Mathews' distinct voice and hilarious takes on the latest celebrity and entertainment news.  Past guests include Tracee Ellis Ross, Kristen Bell and Tiffani Thiessen.
As an author, Simon & Schuster recently released the paperback version of Mathews' 2020 book "Name Drop," the follow up to his national bestseller "Man-Up: Tales of My Delusional Self-Confidence."  "Name Drop" showcases incredible celebrity stories that Mathews only divulges in at happy hour, with each chapter paired with one of his famous recipes and cocktails (aka Rossipies).
Additional recent television credits for Mathews include competing on CBS' "Celebrity Big Brother," which was the first celebrity edition in the U.S. of the popular "Big Brother" series.  He came in second place and won America's Favorite Houseguest voted on by the viewers.  Mathews was also the host of "Hello Ross" on E!, a weekly fan destination where the intersections of celebrity gossip and pop culture collide, giving a unique viewpoint into the latest Hollywood news. Mathews was nominated for a 2014 People's Choice Award for "Favorite New Talk Show Host" for his work on "Hello Ross." In 2015, Mathews also hosted his own radio show for SiriusXM on the OutQ channel.  Additionally, Matthews has hosted the GLAAD Media Awards six times as well as the GLAAD Gala San Francisco, where in 2018 he was honored with the organization's Davidson/Valentini Award.
In 2009, Mathews hosted and executive produced a daily web talk show for The Insider and CBS.com called "Inside Dish with Ross Mathews," a show about covering Hollywood from the outside in.  "Inside Dish" eventually became the official web show for CBS hits "Big Brother," and the Emmy Award winning series "The Amazing Race."  In 2011, Mathews began a national college tour speaking about his experiences climbing the Hollywood ladder and discussing his humorous take on pop culture.  Many of his tour dates were documented on E! News' political series "Pop & Politics." Leading up to the 2012 Presidential Election, Mathews was the official political reporter for E! News.  He covered both the Democratic and Republican National Conventions, where he interviewed politicians including First Lady Michelle Obama, former Speaker of the House Nancy Pelosi, and former Republican Presidential nominee John McCain.
Mathews' impressive resume of programs he has appeared on over nearly two decades include E! Network's red-carpet award show coverage, FOX's "Hollywood Today Live" as a co-host, "Celebrity Name Game," NBC's "1 vs. 100" and "Phenomenon," and FOX's & Ryan Seacrest's "Knock Knock Live." He has appeared as a guest co-host multiple times on ABC's "The View," and he was a contestant on the fifth season of VH1's hit series "Celebrity Fit Club."  He has also appeared as a celebrity correspondent on "Extra" and "The Insider," has recurred as Chris on "Days of our Lives," co-hosted The Game Show Network's "Big Saturday Night," appeared on the OWN Network's "Ask Oprah's All- Stars," starred as himself in ABC Family's holiday movie "Christmas Cupid," and has made appearances on BRAVO's "Interior Therapy," ABC Family's "Beverly Hills Nannies Reunion," E!'s "Studio E!" and "After Lately," and HGTV's "House Hunters.  On the social media front, Mathews is a force with a total reach of over one million followers across Facebook, Instagram, and Twitter.
Mathews currently lives in the New York with his fiancé Dr. Garcia. He also has a home in Palm Springs that he visits whenever he can.  When not working on his many projects, Mathews is a strong supporter of the Human Rights Campaign- he is a recipient of their Visibility Award, and continues to speak at their nationwide events.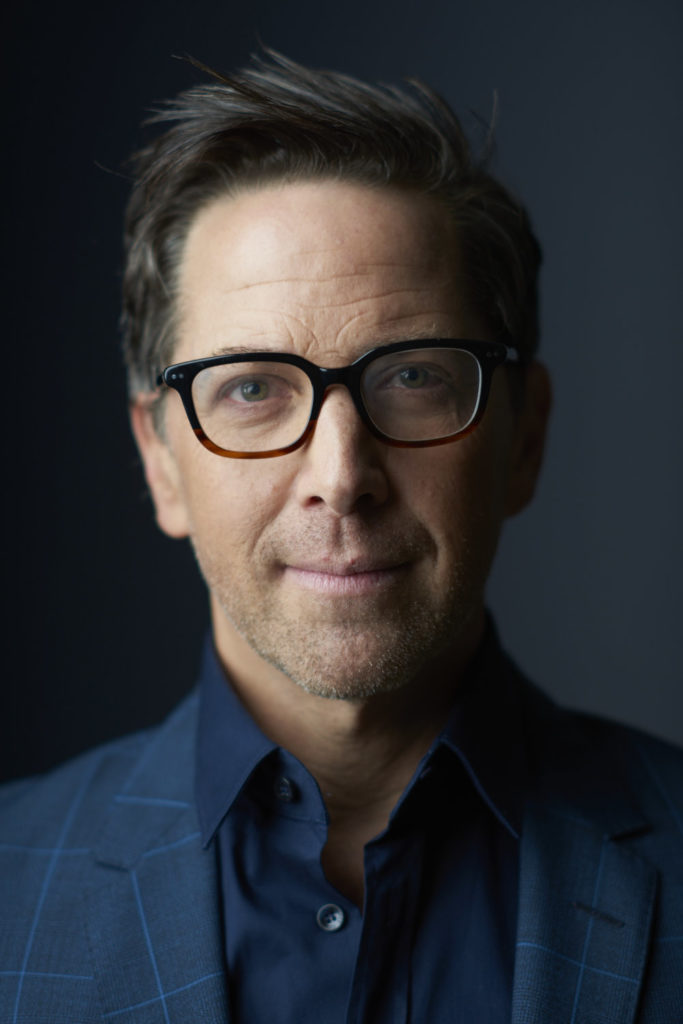 Dan Bucatinsky
Dan Bucatinsky is an award-winning actor as well as a writer, producer and best-selling author. As an actor, Dan currently recurs on the new ABC drama "Rebel", set to premiere in April 2021. He was most recently a regular on ABC's "The Baker and the Beauty" as 'Lewis' which is now streaming on Netflix. He is best known for his Emmy-winning role as 'James Novak' on the hit Shonda Rhimes series, "Scandal". In addition, he most recently starred as 'Arthur' in the feature film "Second Act," opposite Jennifer Lopez and in Steven Spielberg's acclaimed film "The Post," starring Meryl Streep and Tom Hanks. Other film roles include "Under the Tuscan Sun" and "The Opposite of Sex". Previously, he played CTU analyst Andy Shalowitz as a regular on the FOX reboot: "24: Legacy". Other television credits include an upcoming appearance on CBS's "Mom", he was a regular on NBC's comedy "Marry Me" and guest appearances on such shows as "Grace & Frankie," "Superstore," "The Good Doctor," "Grey's Anatomy," "Curb Your Enthusiasm," "Will and Grace" and "Friends". Dan was also featured as GQ Editor, Jim Nelson, in the acclaimed Netflix miniseries revival of "Gilmore Girls."
As a writer, in addition to writing over a dozen pilots, Dan was a Consulting Producer on "Grey's Anatomy" for two seasons, and a Co-Executive Producer on NBC's dramedy, "Lipstick Jungle." In 2003, he and producing partner, Lisa Kudrow, founded "Is Or Isn't Entertainment", which produced the Emmy-nominated cult comedy, "The Comeback" for HBO both in 2005 and again in 2014, as well as Fox Television's "25 Words or Less," hosted by Meredith Vieira. Recently, he served as an Executive Producer with Lisa Kudrow on the holiday movie "Ghosting: The Spirit of Christmas" for Freeform. The company, along with writer/director Don Roos, also created the Emmy nominated web to television comedy "Web Therapy". They are also the long-time Executive Producers of the Emmy winning docu-series "Who Do You Think You Are?," which will soon return to NBC. His most avid fans remember him as the writer, producer and star of the hit, indie romantic comedy, "All Over the Guy" which was released by Lionsgate Films in 2001.
Bucatinsky is the author of the best-selling book, "Does This Baby Make Me Look Straight" which he also narrated as an audiobook for Audible. He resides in Los Angeles with his husband, filmmaker Don Roos, and their two kids.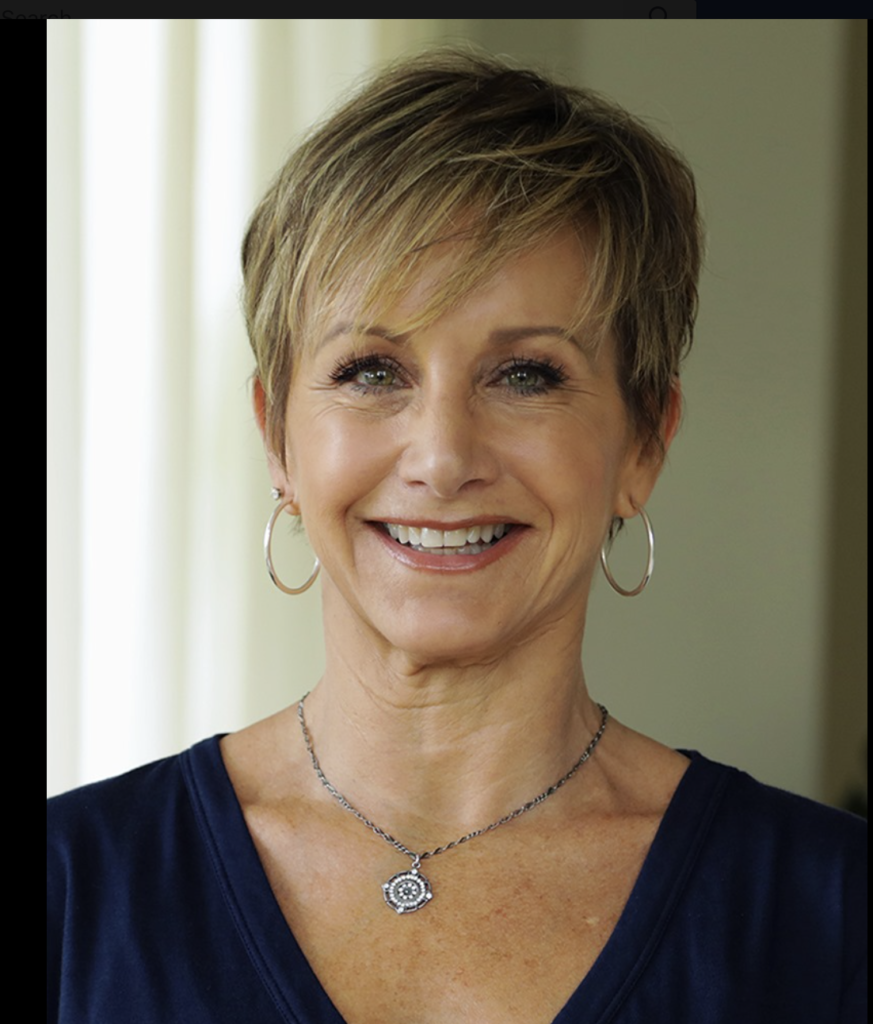 GABRIELLE CARTERIS
Gabrielle Carteris reprised her role of 'Andrea Zuckerman' on Beverly Hills 90210 in 2019 for the show's reboot, BH90210 for FOX. Other recent credits include a recurring role on Code Black, a starring role in the indie feature How To Deter A Robber, and guest starring roles on NCIS, Criminal Minds, Make It Or Break It, Longmire, The Event and The Middle, just to name a few.
Carteris has also worked as a producer, creating a series of specials called Lifestories, which led to her producing and hosting her own talk show for FOX, Gabrielle.
Gabrielle was elected SAG-AFTRA president in April 2016 and is a fierce advocate for inclusion and equity for all. She is also a founding ambassador of ReFrame, an initiative of Women In Film and Sundance Institute to further gender parity in the media industry. In 2017 Carteris was appointed commissioner to the Industrywide Commission on Sexual Harassment and Advancing Equality in the Workplace. She also serves as a trustee on the American Film Institute.
Gabrielle was also listed on Variety's Power of Women LA Impact Report 2016 and on The Hollywood Reporter's Women in Entertainment Power 100 list in 2016 and 2017.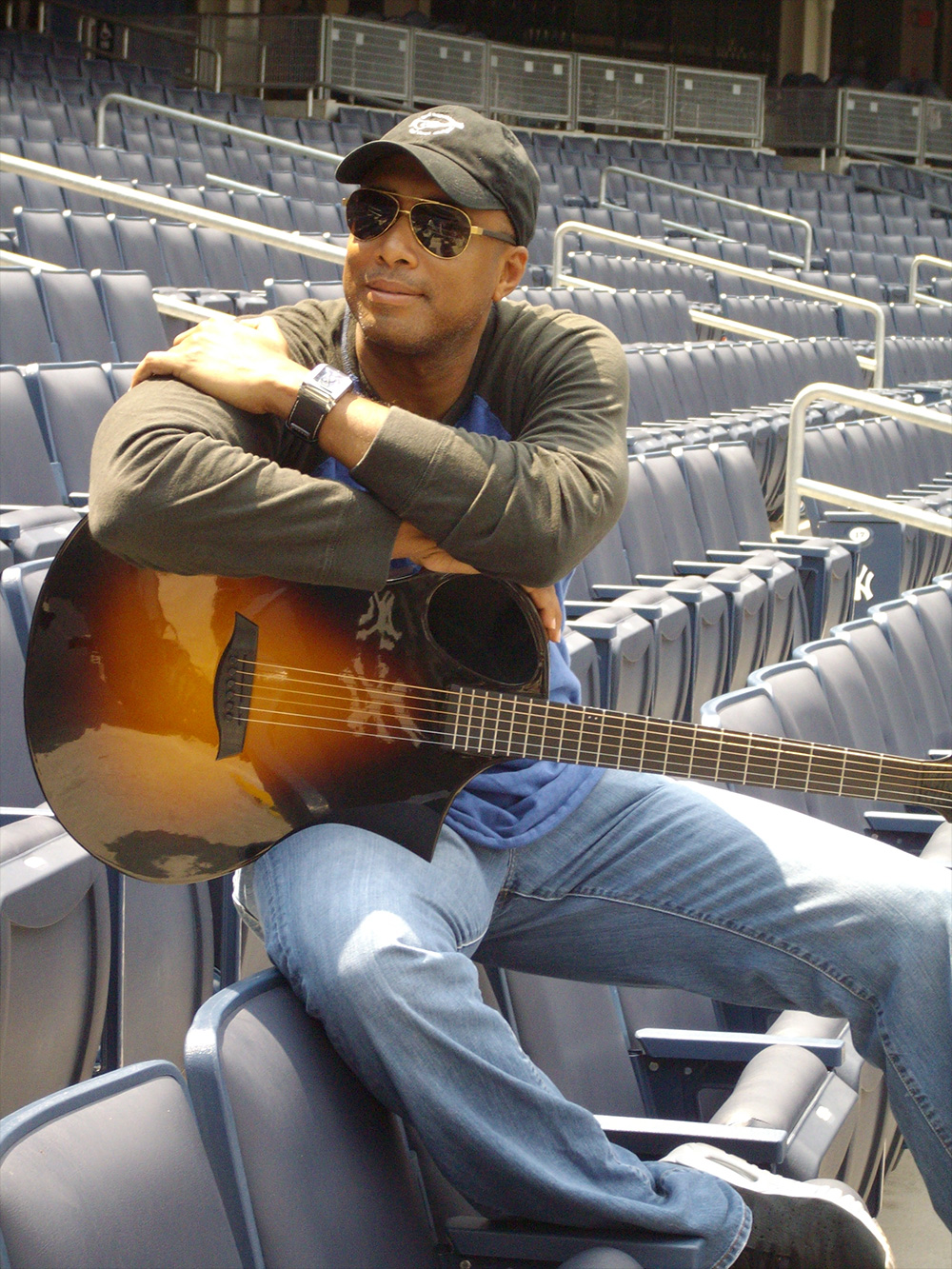 BERNIE WILLIAMS
Growing up in Puerto Rico, Bernie Williams discovered his love for baseball and music at roughly the same time, when at the age of eight he fell in love with the sounds of a flamenco guitar his merchant-marine father brought home from Spain, and also felt the same exhilaration when he first picked up a baseball bat.  The young student-athlete quickly excelled in both pursuits, going on to attend the special performance arts school Escuela Libre de Musica at the age of thirteen and becoming one of the most noted young athletes on the island, both as a track and field standout posting record times in the 400 meters, as well as one of Puerto Rico's most sought after young baseball prospects. Bernie was signed by the New York Yankees after high school in 1987. After working his way through the farm system, the switch-hitting Williams made his Major League debut with the Yankees in May, 1991.
In his 16-year career patrolling centerfield for the New York Yankees, Bernie Williams was a four-time World Series Champion and a five-time All Star.  Williams has more post-season RBIs to his credit than any other player in Major League history and his resume also boasts four Gold Glove awards, six American League pennants, the 1996 ALCS MVP award, and the 1998 American League batting title. Bernie is also among the Yankees all-time leaders in every major batting category, with his performance statistics often standing alongside such legetnds as Babe Ruth, Mickey Mantle, Lou Gehrig and Joe DiMaggio. On May, 24, 2015, the Yankees retired Bernie's uniform number 51 and a plaque was dedicated and placed in Monument Park in Yankee Stadium, cementing his legacy as an all-time Yankee great. 
Throughout Williams' years with the Yankees, his passion for music never waned, and the sound of his guitar would often be heard emanating from the clubhouse or during team flights.  Whether acoustic or electric, a guitar was a constant presence in the star's locker or equipment bag, and it was no surprise when he demonstrated how serious his musical pursuit was with the release of his first album, The Journey Within in 2003. The record featured fusions of jazz, rock and the tropical rhythms of Williams' Latin heritage and was met with both strong critical praise and instant chart success- reaching #3 on Billboard's "Contemporary Jazz Chart."
Bernie Williams raised his musical game even further with the release of his second album Moving Forward. Featuring guest appearances by Bruce Springsteen, Jon Secada, Dave Koz, and an All-Star cast of renowned studio musicians, Moving Forward debuted as Billboard's #2 Contemporary Jazz album in the country, and continued to hold that chart position for five straight weeks, and spawned two consecutive Billboard  #1 singles, Go For It, and Ritmo de Otono. The album was nominated for a Latin Grammy Award for Best Instrumental Album in 2009.
In addition to performing at concert venues, music festivals, and special events, since the release of Moving Forward, Bernie spent considerable time authoring his first book, Rhythms of the Game: The Link Between Music and Athletic Performance, published by Hal Leonard Books and released in July 2011. The book examines the symbiotic relationship between musical artistry and athletic performance through the eyes of a man who has mastered both.
Bernie is an active crusader for arts and music education in the lives of all students, and is a national spokesman for the NAMM (National Association of Music Merchants) Foundation's SupportMusic Coalition, which unites non-profit organizations, schools, and businesses working to assure that music education is supported in communities everywhere, and that all children have the opportunity to learn and grow with music. He has met with leaders of Congress on Capitol Hill for years lobbying to ensure that arts and music become part of a core education in our schools across the United States.
In 2015, he was appointed a Turnaround Arts artist by the President's Committee on the Arts and the Humanities in partnership with the White House, and U.S. Department of Education.  Turnaround Arts brings arts education programs and supplies to a group of the lowest-performing elementary and middle schools in the country. These resources help schools improve attendance, parent engagement, student motivation, and academic achievement.
On May 13, 2016, Williams graduated from the Manhattan School of Music, in New York, NY, a prestigious music conservatory in New York, NY, receiving a Bachelor of Music degree in Jazz Performance.
In 2017, Bernie became the national spokesperson for Breathless, an educational awareness campaign for Ideopathic Pulmonary Fibrosis (IPF), a mysterious lung disease that took the life of Bernie's father Bernabe Sr., and still has no cure. He has been touring the country visiting many cities, Major League Baseball and Minor League Baseball ballparks, and speaking at major medical conferences to spread the word about the disease that affects up to 132,000 people and their families per year.
On June 13, 2019, Bernie became "Dr. Williams", as he was awarded an Honorary Doctor of Humane Letters degree from the State University of New York through SUNY Potsdam and the world- renowned Drake School of Music, considered the "birthplace of music education". Williams was recognized for his record-setting achievements as a New York Yankee, as well as his artistic accomplishments as a musician and dedication to philanthropy.
You can find Bernie online at www.bernie51.com, on Twitter @bw51official and on Facebook at BernieWilliamsOfficial and Instagram at BernieWilliamsOfficial.