La Familia: Alfonso Herrera, Olga Merediz, Judy Reyes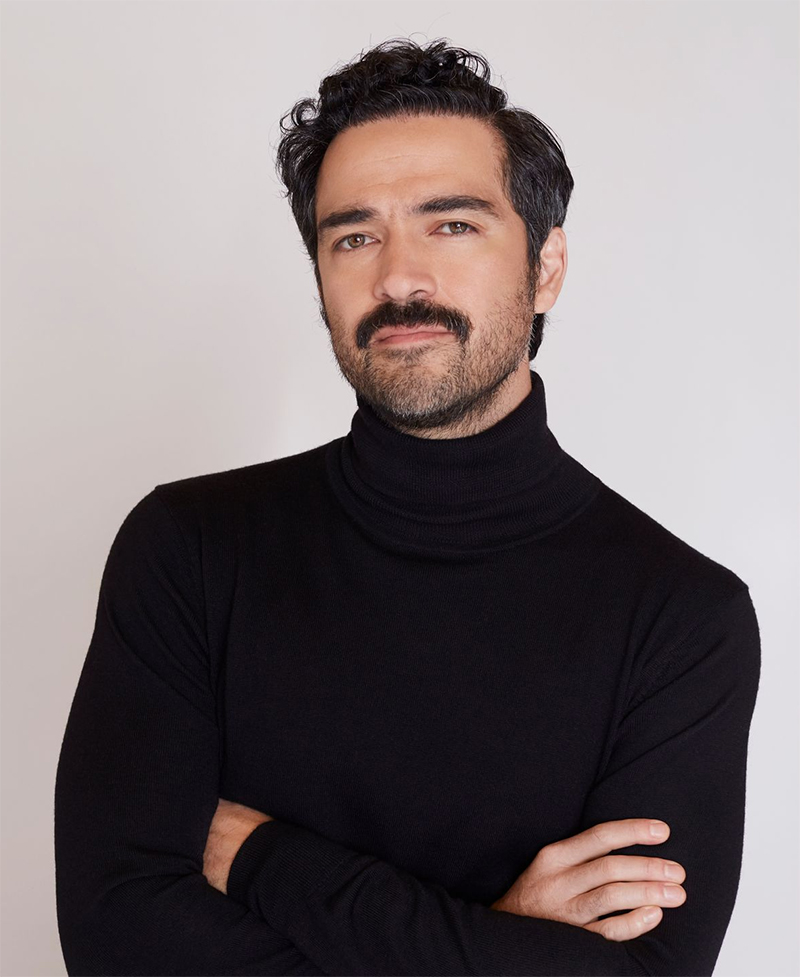 Alfonso Herrera. El actor mexicano Alfonso Herrera, quien en 2022 se abre camino al éxito ante el público estadounidense, vuelve a Netflix en "Ozark", galardonada con los premios Emmy®, SAG y WGA, con el papel recurrente de Javi Elizzondro, un hombre impetuoso, carismático y peligroso, junto a Jason Bateman y Laura Linney.
Herrera se hizo mayormente conocido en Estados Unidos por su trabajo en la serie de Netflix "Sense8" como Hernando Fuentes, como el padre Thomas, el protagonista de "El exorcista" (la versión de Fox), y como Javier Jiménez en la serie de culto de USA, "Queen of the South". Hace dos décadas, mucho antes de su introducción al público estadounidense, inició su carrera en México con "Clase 406" de Televisa y una de las series más icónicas de Latinoamérica, "Rebelde", de Univisión.
En el ámbito cinematográfico, Herrera ganó el premio al mejor actor en los premios Ariel de México en 2021 por su papel protagonista en "El baile de los 41" de Netflix. También protagonizó la sátira política, "La dictadura perfecta", la película más taquillera de México en 2014, y apareció en "Los elegidos".
Además de actuar, Alfonso es el primer mexicano en ser nombrado Embajador de Buena Voluntad del Alto Comisionado de las Naciones Unidas para los Refugiados (ACNUR), la agencia de la ONU para refugiados.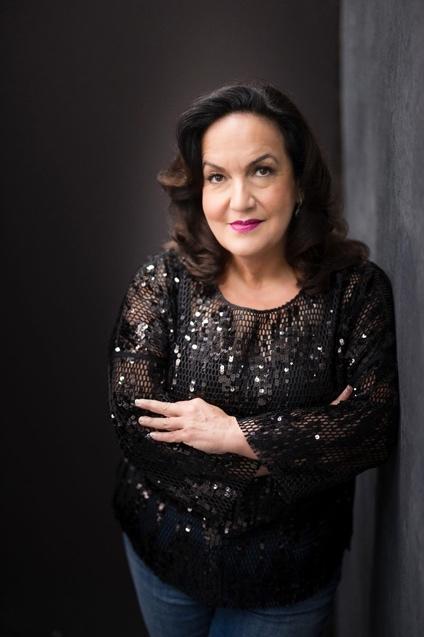 Olga Merediz es una actriz galardonada y humanitaria cuya carrera abarca más de cuatro décadas. Conocida sobre todo por su aclamado trabajo como la abuela Claudia en la adaptación cinematográfica de Warner Bros y Jon M. Chu de la obra de Lin Manuel Miranda "In the Heights", un papel al que le dio vida y por el que fue nominada al Tony® en Broadway en 2008, Olga es imparable tanto en el escenario como en la pantalla. La interpretación de Olga de la abuela Claudia le ha valido elogios universales por parte de la crítica, que la han calificado de "espectacular", "conmovedora", "definitivamente destacada", "de gran corazón" e "impresionante".
Olga ha sido galardonada con el premio Drama Desk 2007 a la interpretación de conjunto más destacada por su papel en la representación de "In the Heights " en teatros off-Broadway y ganadora del premio Hola 2007 a la interpretación destacada de una actriz invitada. En 2008, Olga obtuvo una nominación al premio Tony a la mejor interpretación de una actriz protagonista en un musical.
Además de "In the Heights", otros trabajos notables incluyen las películas "Godmothered", "The Place Beyond the Pines", "Top Five", "Fugly!", "The Angriest Man in Brooklyn", entre otras. En la pantalla chica, se puede ver a Olga en programas como "Diary of a Future President", "Law & Order: SVU" y "Bull". Otros créditos en televisión incluyen la comedia de acción de SKY1 "Bounty Hunters", la serie de Netflix ganadora del Emmy® "Orange Is the New Black", la serie nominada al Emmy® "Brooklyn Nine-Nine" y muchas, muchas más. Nacida en la bahía de Guantánamo (Cuba) y criada en Puerto Rico, Olga también está desarrollando actualmente un piloto y un documental en base a sus experiencias de la infancia. Reside en Nueva York y es una apasionada defensora de los animales, dedicando su tiempo libre al voluntariado y a la acogida de perros y gatos abandonados.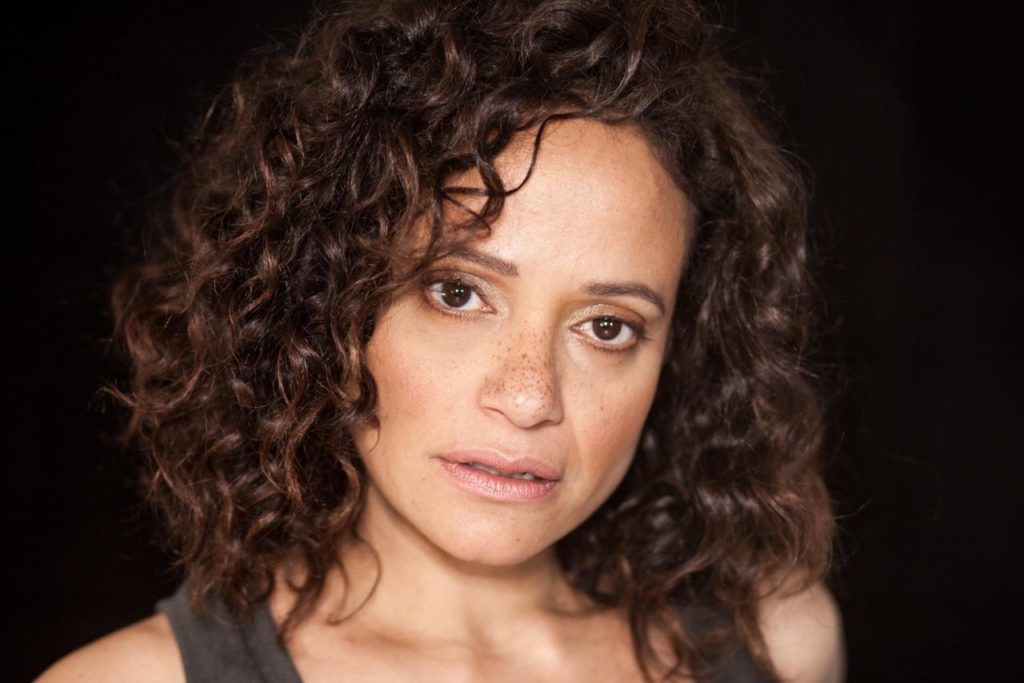 Judy Reyes es una actriz dominicana-estadounidense nacida en el Bronx. Es más conocida por su papel de Carla en la icónica serie de televisión "Scrubs" y el papel de Zoila en la exitosa serie de Lifetime "Devious Maids". Actualmente, Judy interpreta a Quiet Ann en la exitosa serie de TNT "Claws". Sus papeles recurrentes incluyen: Lala en "Better Things" de FX; Dina en "Jane the Virgin" de CW; Ramona en "One Day at a Time" de Netflix; Deb en la serie de TBS "Search Party"; Irene Vega en "Dirty John" de Bravo; y Eva en "Succession" de HBO. También ha hecho apariciones en películas como "Gun Hill Road" y "The Circle" y en "All Together Now" de Netflix, que se estrena el 28 de agosto. Reyes ha trabajado ampliamente en televisión, teatro y cine durante los últimos 20 años y sigue siendo un miembro fundador de Labyrinth Theater Company en Nueva York. 
Reyes está encantada de abrir sus horizontes en Hollywood con la producción ejecutiva de una serie de videos animados titulada "LaGolda". Patrocinado por la iniciativa de UnitedHealthcare, Do Good. Live Well., "LaGolda" cuenta la historia de una huérfana latina de ocho años que utiliza el fútbol para generar conciencia sobre diversos problemas sociales y medioambientales con el objetivo de los niños hagan algo al respecto y retribuyan a sus comunidades. Inspirados por la animación, Reyes y su creador, George Valencia, fundaron Sound of Gol Foundation, cuya misión es formar líderes íntegros para el mañana a través del fútbol.